The LAF Bar Pro by Frank Buna has won the coveted Best New Product Award for the second time in less than a year at the World of Coffee Dubai event this January. We are honored that the LAF Bar Pro has been recognized once again by the Specialty Coffee Association as the top player in the industry.
The LAF Bar Pro: Brewing up a storm at World of Coffee Dubai
World of Coffee is a major highlight in the specialty coffee industry and the second edition of Dubai's event is definitely one to remember. Three intense days, over 300 exhibitors, numerous activities, a championship, and the Best New Product Award, which we were happy to take home.
The LAF Bar Pro automated milk foamer is a game-changer for coffee shops and baristas alike. Its patented microfoam technology precisely controls temperature, delivering perfect texture for any hot or cold drink. The compact design and easy-to-use interface make it a great addition to any café.
This revolutionary product offers baristas a new level of precision and convenience when it comes to frothing all kinds of milk, and more! Never has it been so easy to get perfectly textured milk at this level of consistency.
UPDATE: The Latte Art Factory Bar Pro won the Specialty Coffee Association's best new product award for the third time, making SCA history at the 2023 Portland Expo.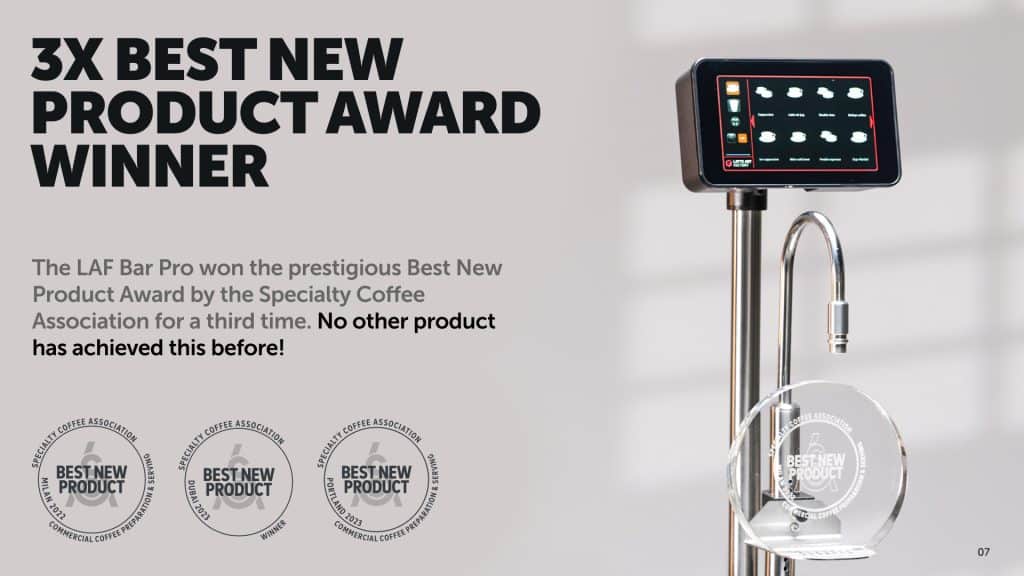 Say goodbye to your problems…
Staffing shortages and increasing costs can be a challenge for café owners to keep their business afloat. What's more, baristas can often be too stressed to be able to focus on delivering the best quality coffee drinks consistently. The LAF Bar Pro was created with both business owners and baristas in mind.
Engineers have designed the automated milk foamer to be energy efficient and reduce waste. It also improves baristas' workflows and increases speed without compromising quality, making customers happy.
We work hard to create products that not only perform exceptionally, but also enhance the overall coffee experience for customers. We are excited to see the continued success of the LAF Bar Pro.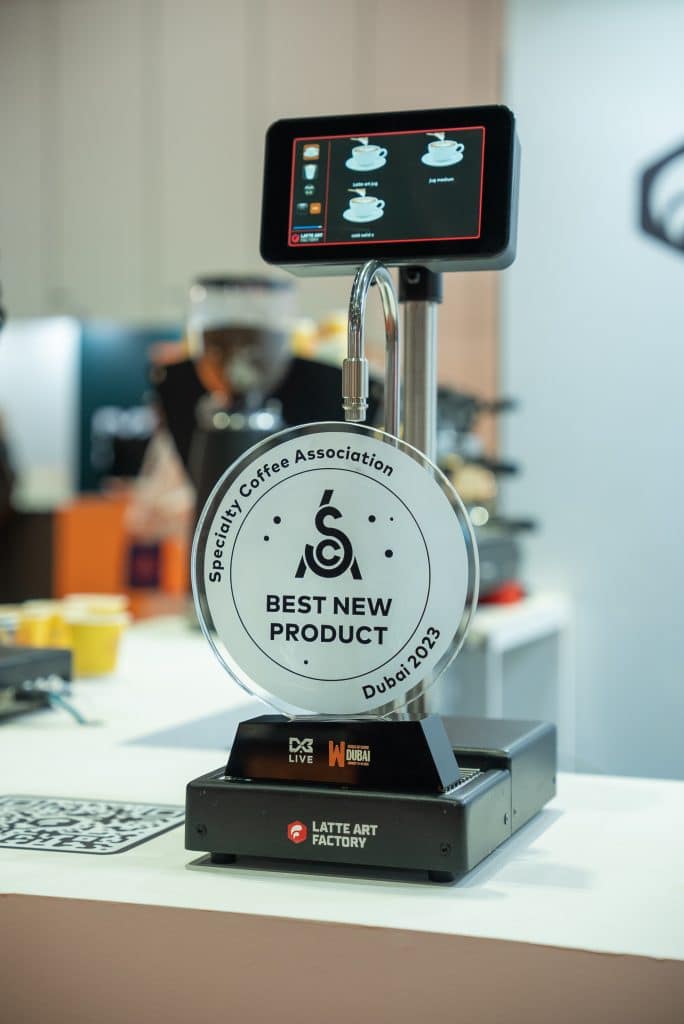 Get In Touch!
At Frank Buna, innovation and impact drive everything we do. We set a high standard for our products and aim to lead the industry forward. We are thrilled to have won a major award, recognizing Frank Buna's dedication to creating innovative products that make an impact in the industry.
Read more about the LAF Bar Pro or contact us today to purchase this award-winning machine for your café!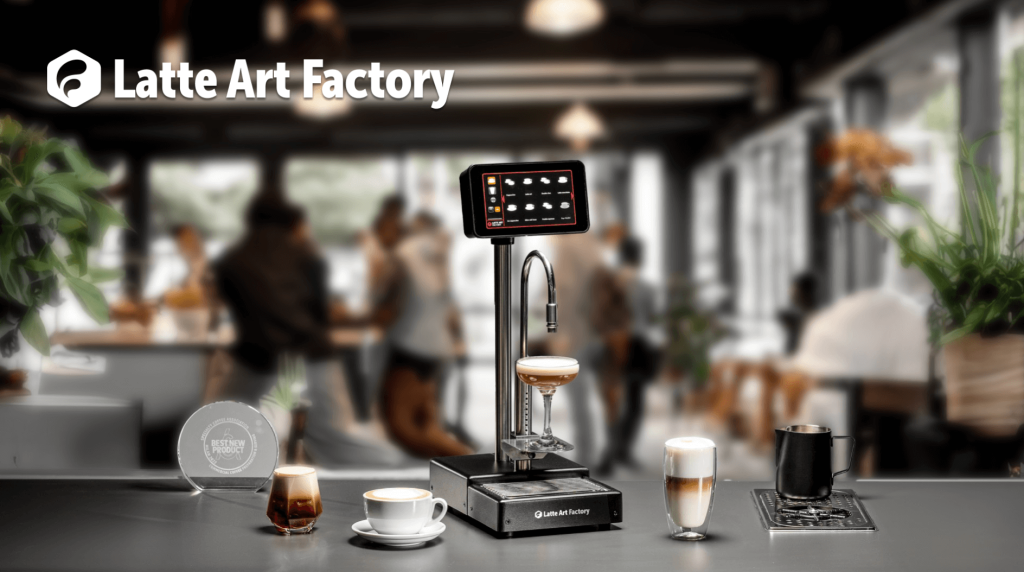 Ready to level-up your business?
Get in touch