Coffee machines for business retailers
Enjoy a proven and sustainable competitive advantage.
Frank Buna empowers your business to achieve record results.

Request a quote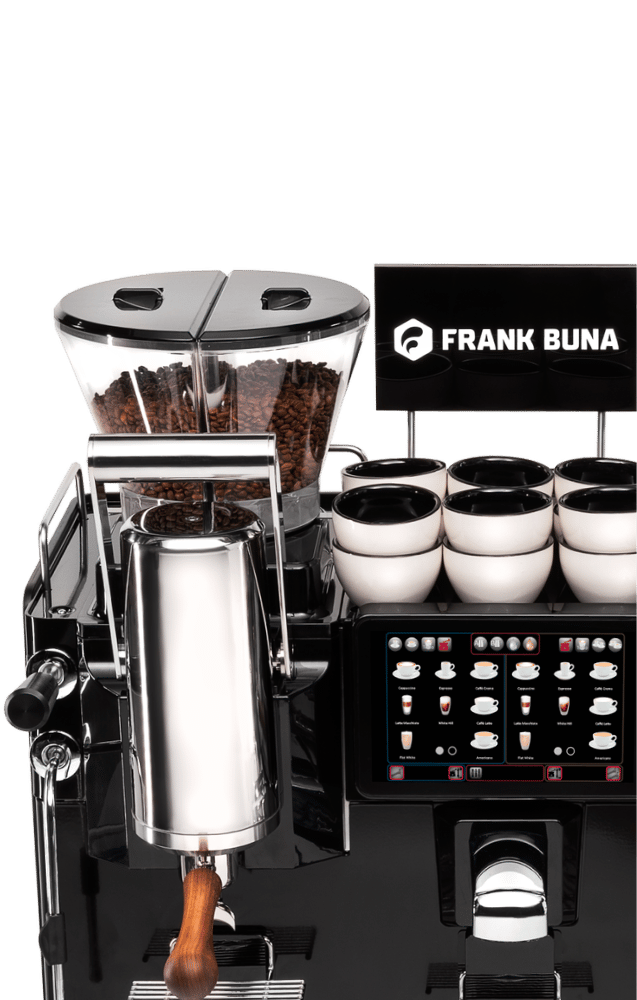 Award-winning coffee technology for retailers
Introducing the BaristaOne coffee machine and Latte Art Factory milk foamer.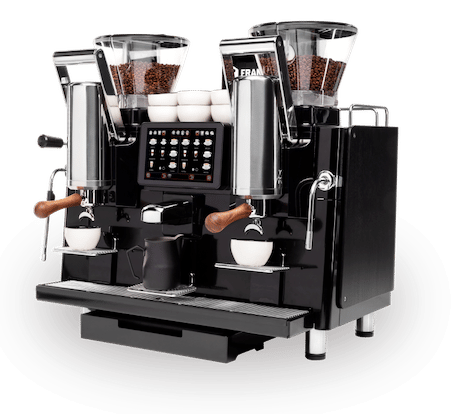 BaristaOne Twin
Play video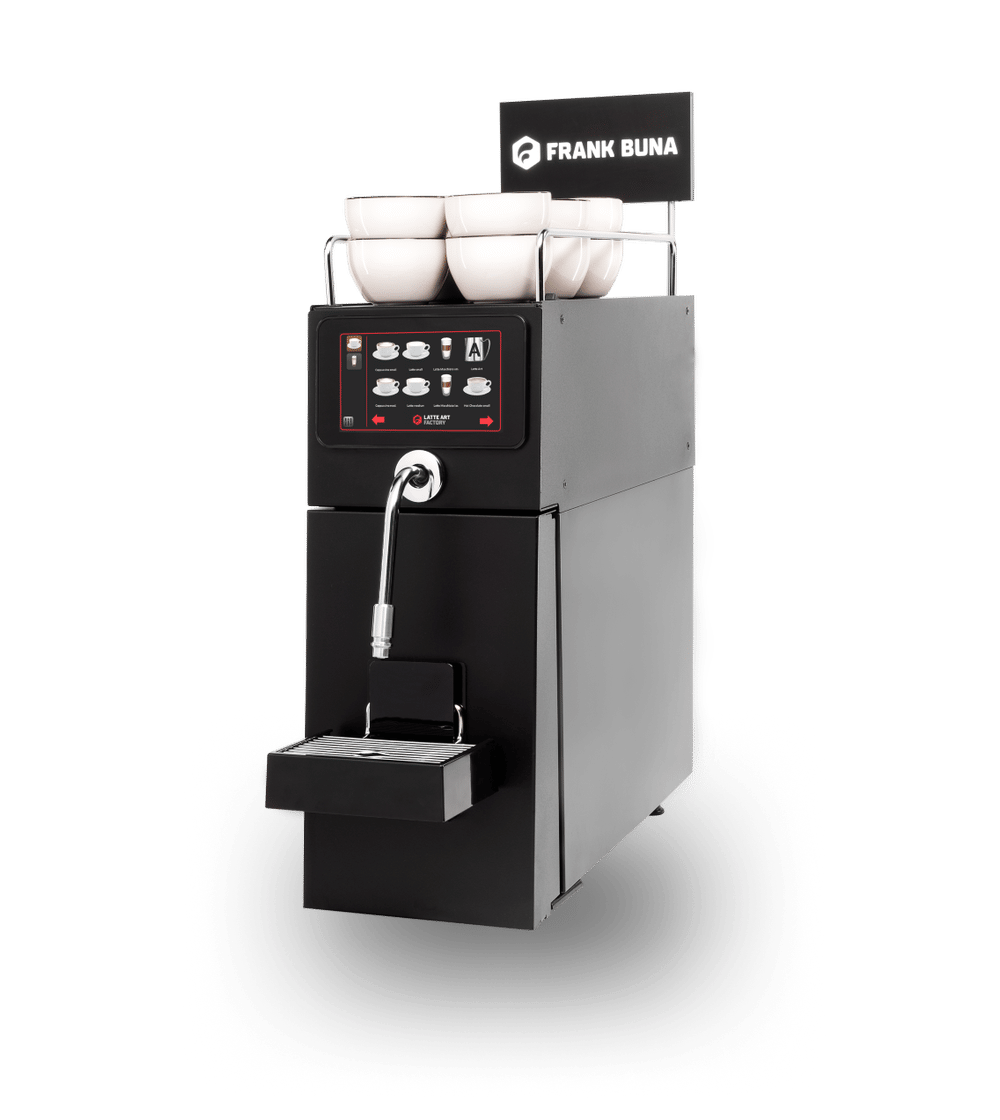 Latte Art Factory (LAF)
Product details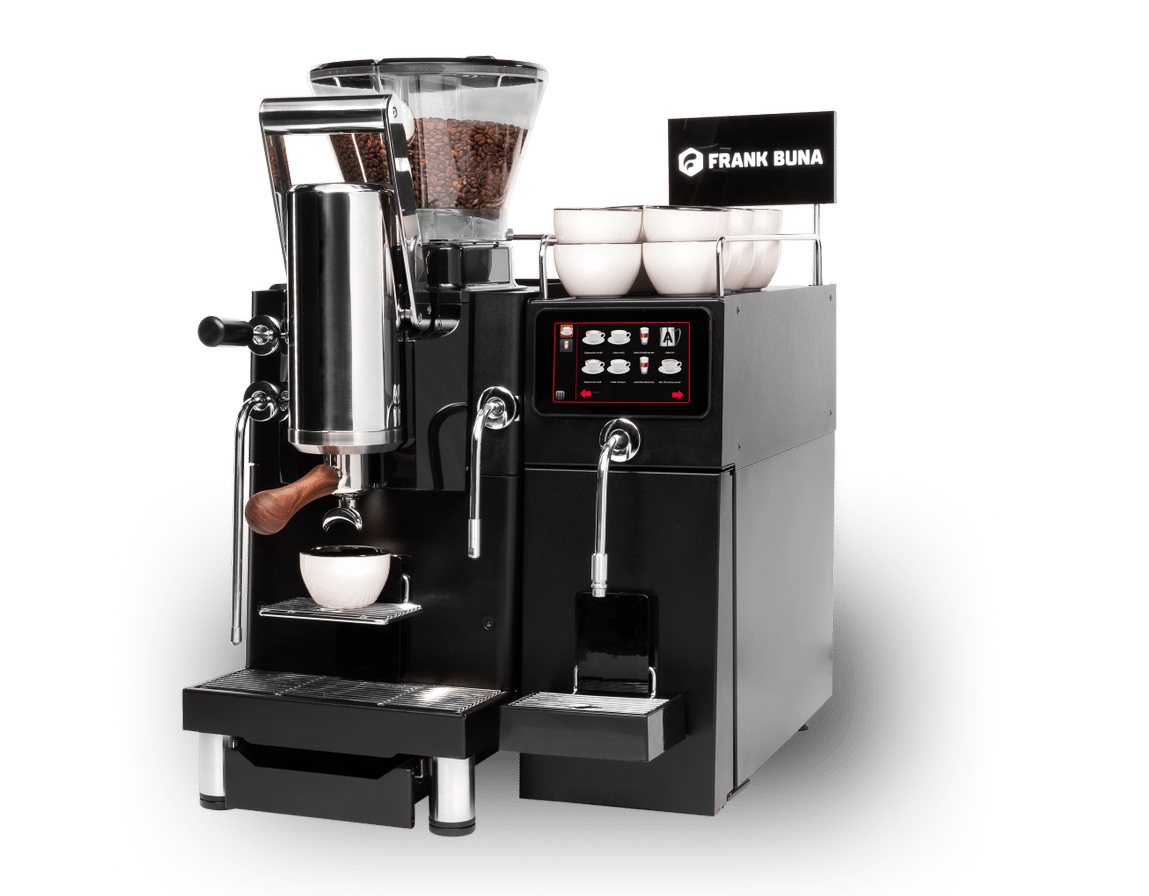 BaristaOne Solo + LAF
Play video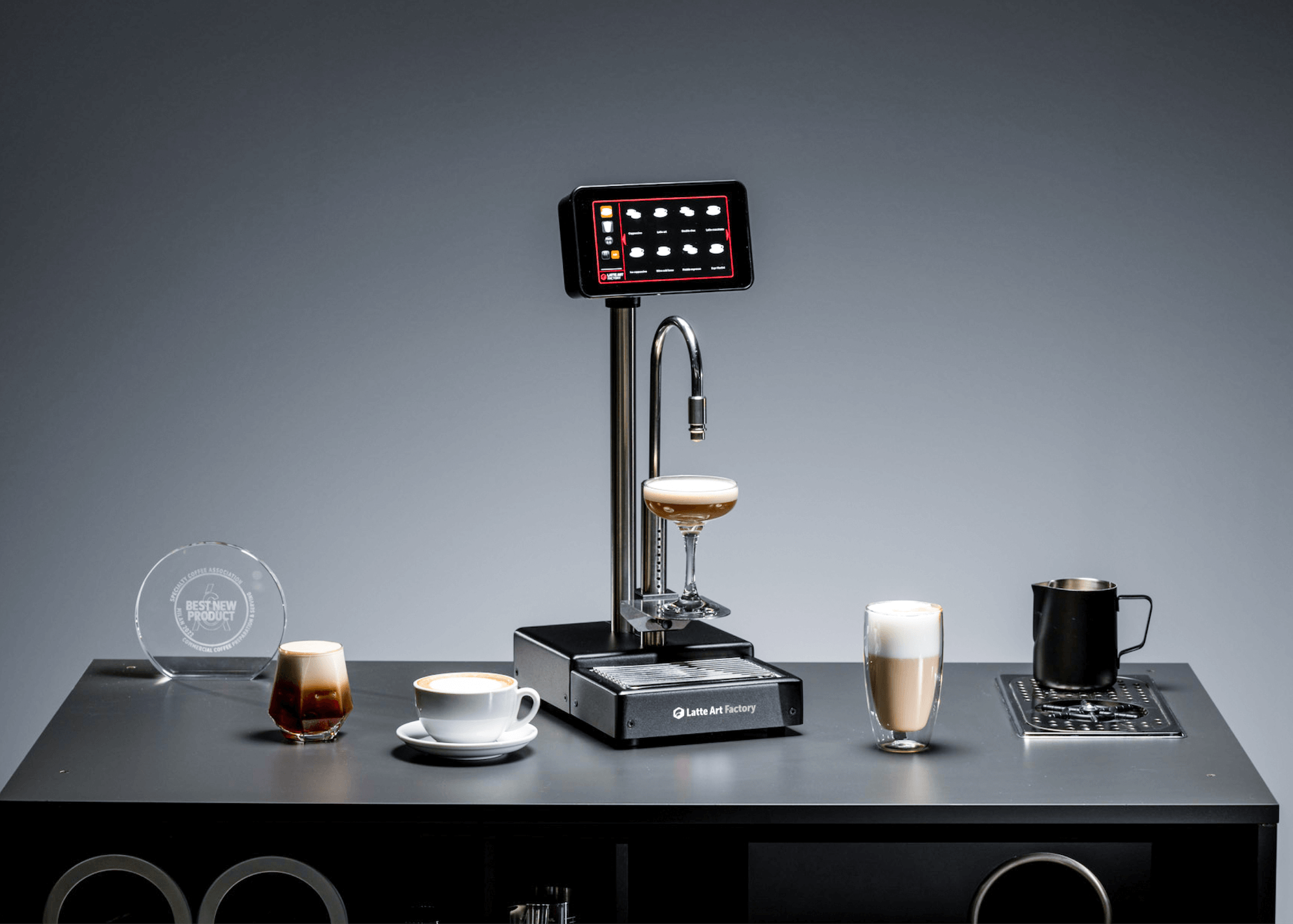 Silky microfoam at the touch of a button
---
The SCA's best new product of the year for 2022 and 2023.
Improve workflows and reduce milk waste.
No staff training required.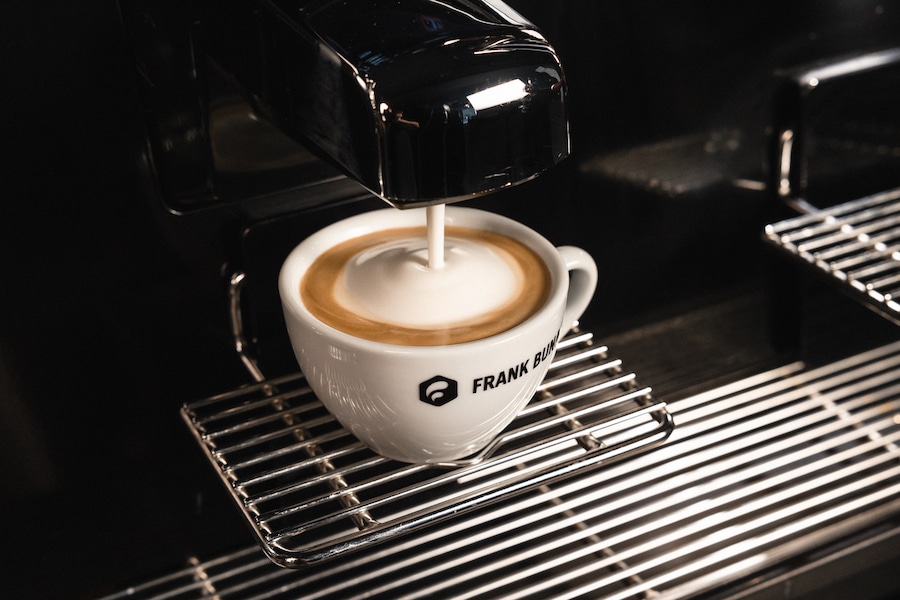 The perfect pour every time
---
Our smart technology guarantees consistent quality through automated grinding, tamping and brewing.
Add perfectly textured hot and cold milk foam to your beverages at the push of a button.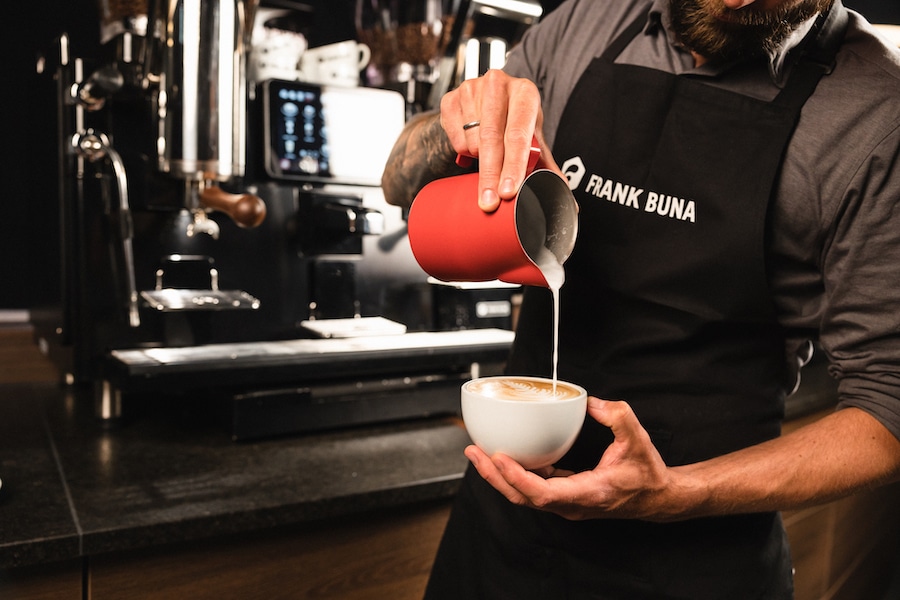 Level up your coffee business
---
Focus less on milk frothing and more on the customer!
Decline the rush hour line and serve up to 3x more drinks, faster.
"The Latte Art Factory has received great acclaim due the high quality and consistency of the foam from regular milk, plant based alternatives and hot/cold chocolate."
"We are proud to be the exclusive partner of Frank Buna in Denmark."
Lower Operational Costs
Surgical Costing with "Pay per Brew"
Get the most granular way to both minimize costs and measure success.
We calculate profit by cup providing detailed stats and deep insight.
No Staff Training
Eliminate staff training costs with automation. Our coffee equipment does not require training to operate. Gain superior value chain control with consistent drink quality.
Cloud-Enabled
End-to-end cloud-based updates and support.
Full telemetry for quick and easy remote service.
Real-Time Consumption Data
Allows for smarter business decisions with instant cloud-based sales data.
Enables payment for only what has been sold.
Illuminates location-specific pricing and product suggestions with full product-level transparency.
Empowers surgical delivery, consumption audit and reconciliation
Enables a zero waste business model
Remote Help Desk
Identify and solve most issues without the need for a physical visit with our telemetry-enabled remote help desk.