Coffee machines for business retailers
Enjoy a proven and sustainable competitive advantage.
Frank Buna empowers your business to achieve record results.

Request a quote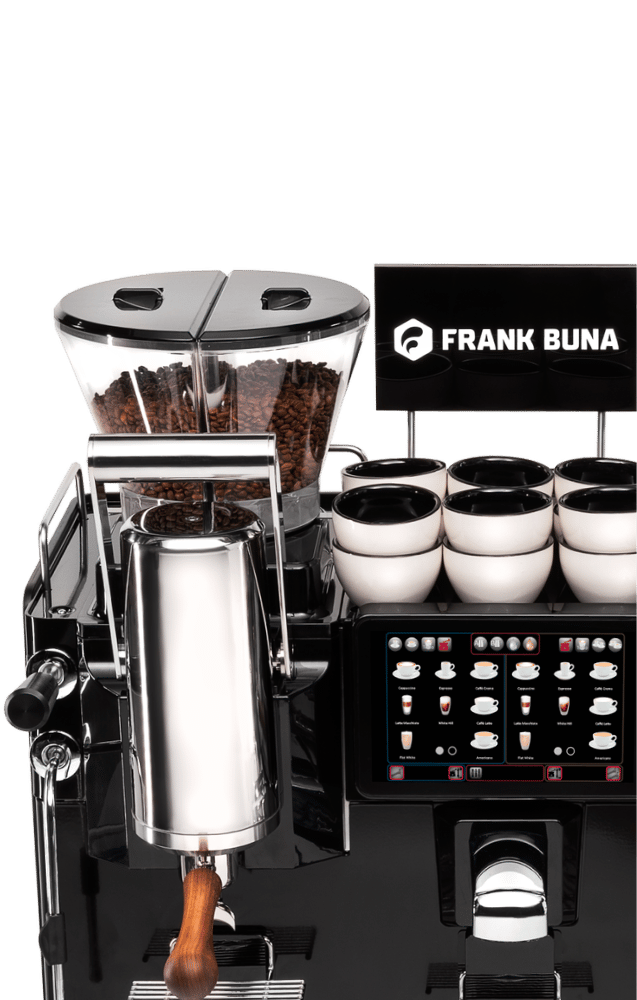 Award-winning coffee technology for retailers
Introducing the BaristaOne coffee machine and Latte Art Factory milk foamer.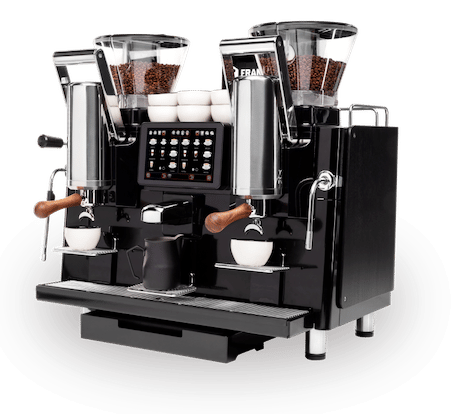 BaristaOne Twin
Play video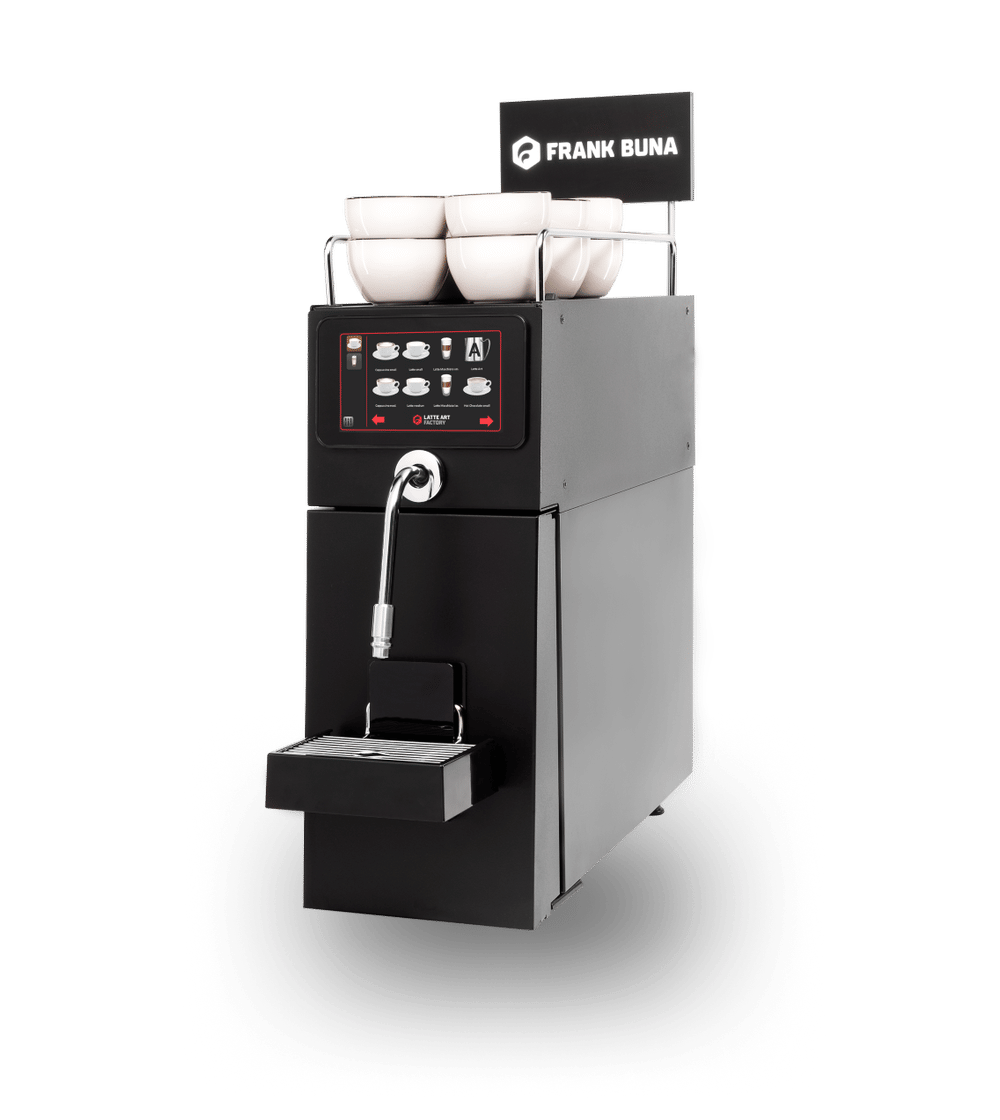 Latte Art Factory (LAF)
Product details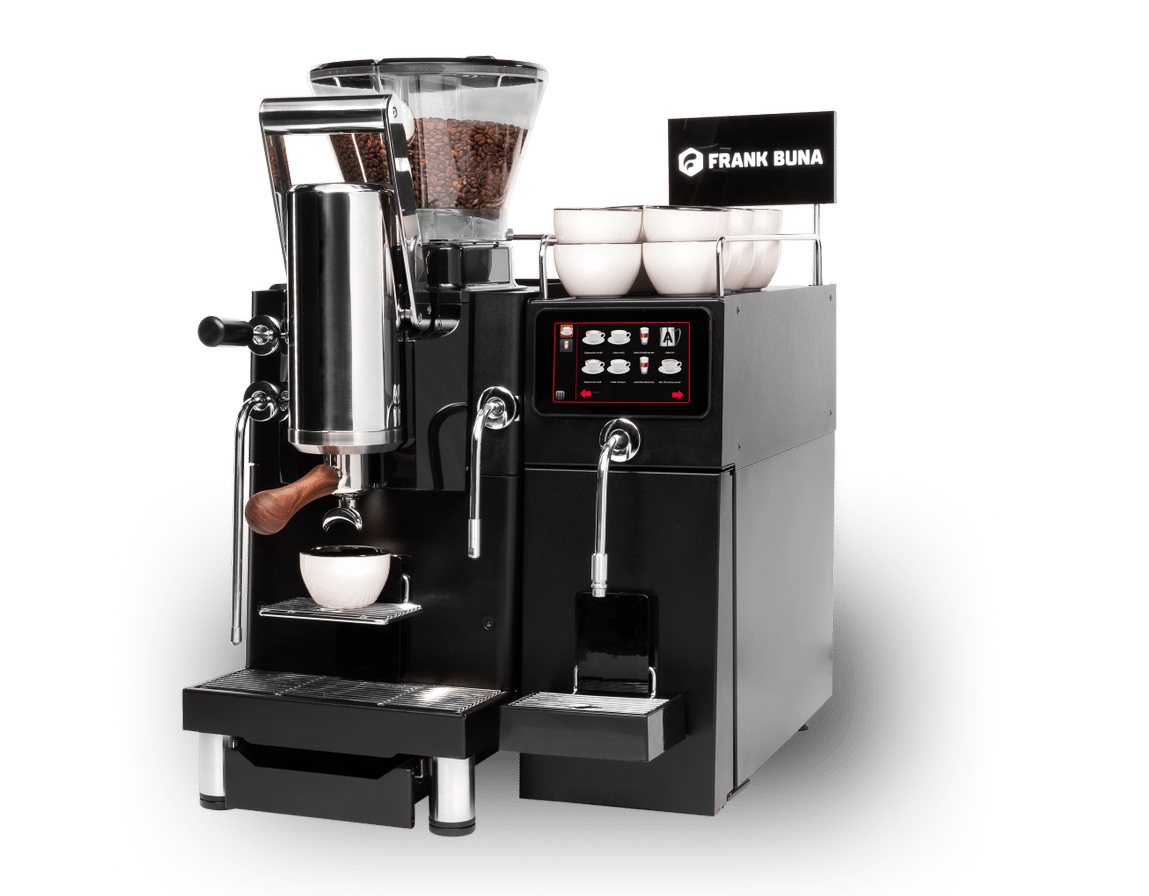 BaristaOne Solo + LAF
Play video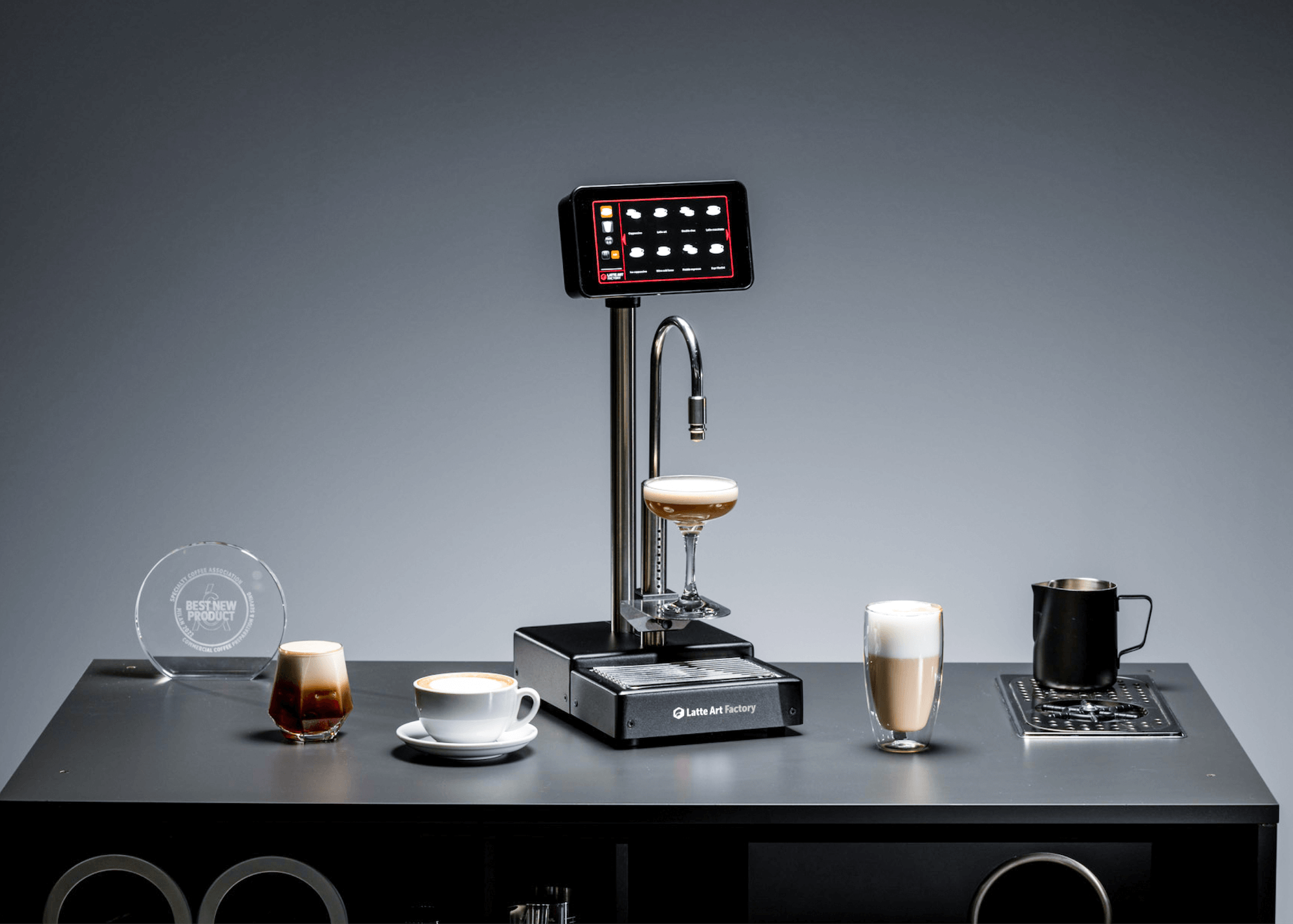 Silky microfoam at the touch of a button
---
The SCA's best new product of the year for 2022 and 2023.
Improve workflows and reduce milk waste.
No staff training required.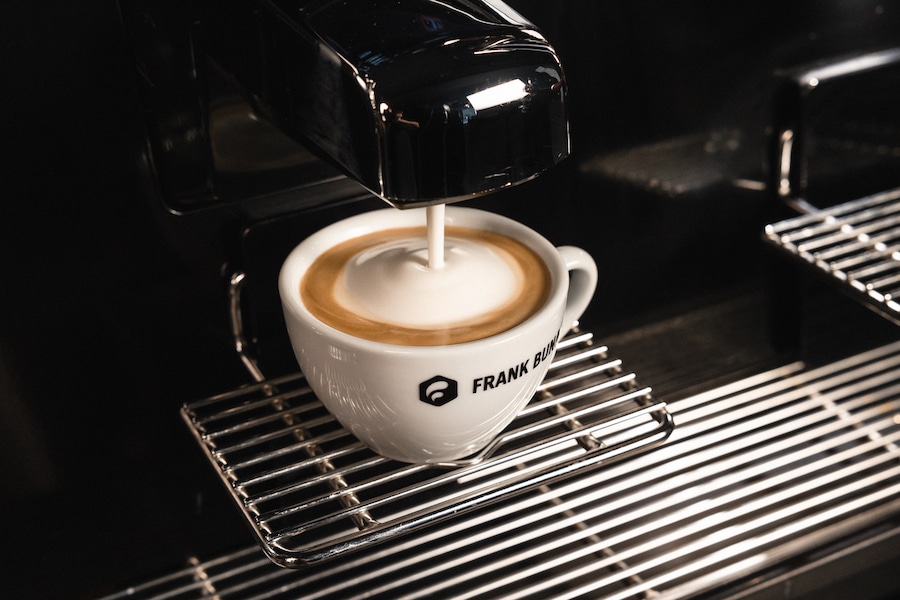 The perfect pour every time
---
Our smart technology guarantees consistent quality through automated grinding, tamping and brewing.
Add perfectly textured hot and cold milk foam to your beverages at the push of a button.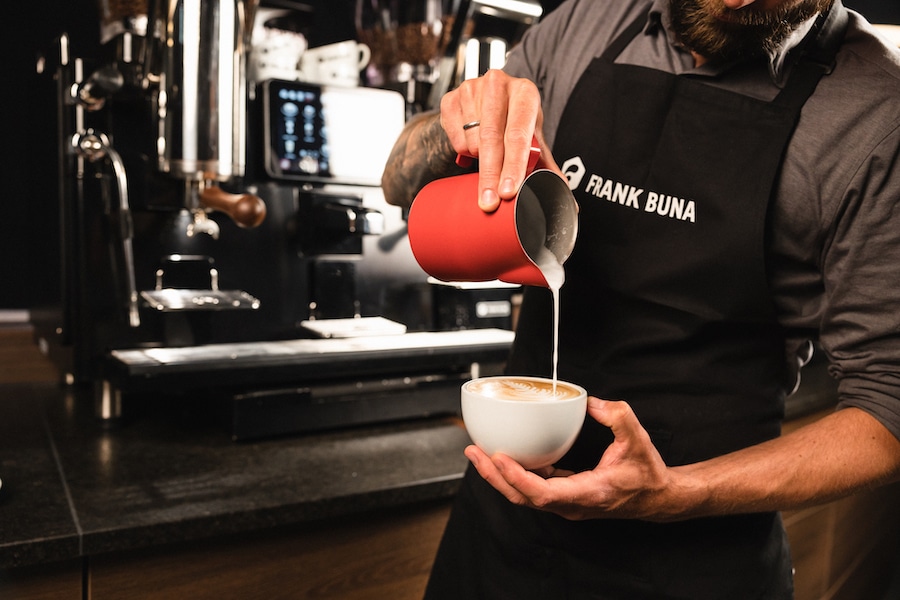 Level up your coffee business
---
Focus less on milk frothing and more on the customer!
Decline the rush hour line and serve up to 3x more drinks, faster.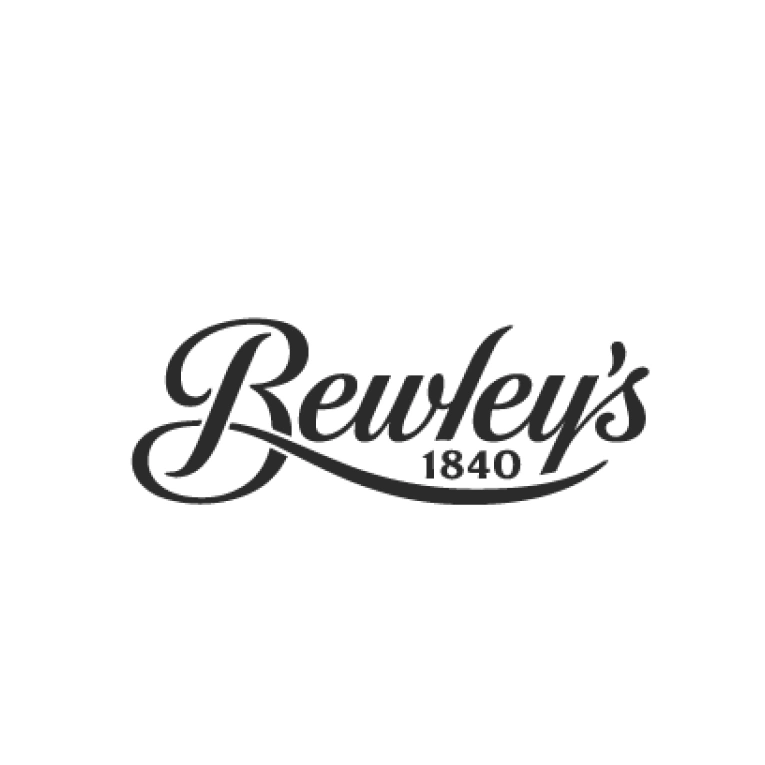 "The Latte Art Factory has received great acclaim due the high quality and consistency of the foam from regular milk, plant based alternatives and hot/cold chocolate."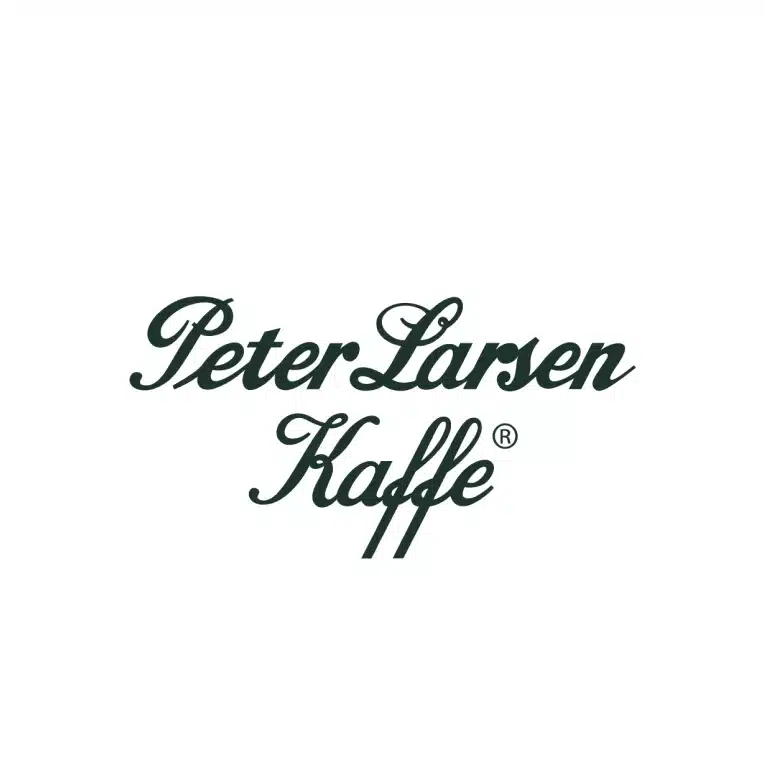 "We are proud to be the exclusive partner of Frank Buna in Denmark."