Latte Art Factory has done it again! The revolutionary LAF Bar Pro by Frank Buna has just won the Best New Product Award at the Specialty Coffee Expo in Portland for the third time. No other product has ever achieved this feat before, making us extremely proud and honored to receive this level of recognition from the Specialty Coffee Association.  
Latte Art Factory is winning over the US coffee market
The LAF Bar Pro is the ultimate game-changer in the coffee industry making it easier than ever to deliver the highest quality coffee drinks consistently thanks to the patented no-steam microfoam technology, fully customizable settings, and the ability to deliver perfectly textured milk while effectively reducing milk waste.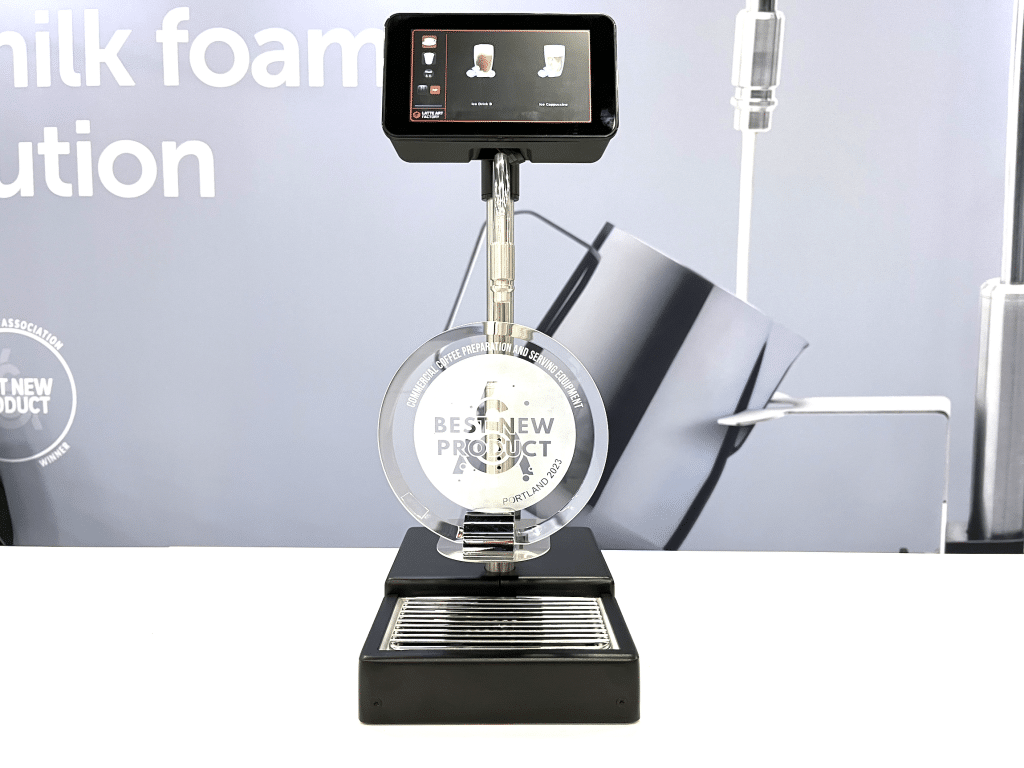 Introducing a world of possibilities
Latte Art Factory was created from the need to address challenges of cafe owners and baristas alike. Milk foaming in particular is often the biggest bottleneck when it comes to efficiency and consistency. The LAF Bar Pro significantly improves baristas' workflows, increases speed without compromising quality, is energy efficient, and reduces milk waste. Furthermore, it can cater to all tastes by allowing the seamless introduction of plant milks and cold drinks like nitro cold brew to the menu. It's a barista's dream!
We're thrilled to see that the LAF Bar Pro has been received so well in the US. We look forward to helping take businesses to the next level and enhance the overall coffee experience for their customers. Thank you to the Specialty Coffee Association for this incredible recognition. It's proving to be an incredible year for the team, and we are excited to see what else is in store.
US pre-orders now open
We are now accepting pre-orders for the US, so the LAF can soon be yours.
Not located in the US? See whether your country is listed in our international partner network.
Read more about the LAF Bar Pro or contact us today to purchase this award-winning machine for your café!