With Xtracted Espresso Solutions' passion for exceptional service and Latte Art Factory's cutting-edge technology, we're on a mission to elevate the coffee experience in Australia, for café owners, baristas and customers alike. 
HÖVELHOF, GERMANY (28.07.2023) — Latte Art Factory is happy to announce another exciting partnership. The company is teaming up with Xtracted Espresso Solutions, a leading distributor of specialty coffee and coffee equipment in Australia. Together they are bringing the magic of automatic milk foaming technology to coffee lovers all across the country.
Get ready for quick and flawless milk frothing, consistent quality in every cup, and latte art that will leave your customers speechless. With Latte Art Factory's cutting-edge milk foaming solutions, creating unforgettable coffee experiences has never been easier.
Xtracted is the leading coffee equipment wholesaler in Australia 
As the largest wholesaler of coffee equipment in the Australian market, Xtracted Espresso Solutions is always on the lookout for top-notch products to meet the diverse needs of the coffee community.
Owners Dean and Emma Slade have worked in the coffee industry for over two decades and are known as market leaders in the supply of coffee equipment for quality focused coffee retailers.
"We are excited to introduce Latte Art Factory to Australia. When sourcing equipment we are looking for efficiency, consistency, reliability and most importantly quality. Latte Art Factory is the perfect addition to our range of premium equipment," said Dean Slade, Director of Xtracted Espresso Solutions.
The one-of-a-kind Latte Art Factory not only elevates consumers' love for milk beverages with its impeccable milk foam qualities, but also streamlines café owners' operations with its easy to use solution. 
"We love the versatility and repeatability of Latte Art Factory! Whether it's used to focus on dairy milk, plant-based alternatives or both, its intelligent on-board system allows for easy program sharing for consistencies across multiple sites.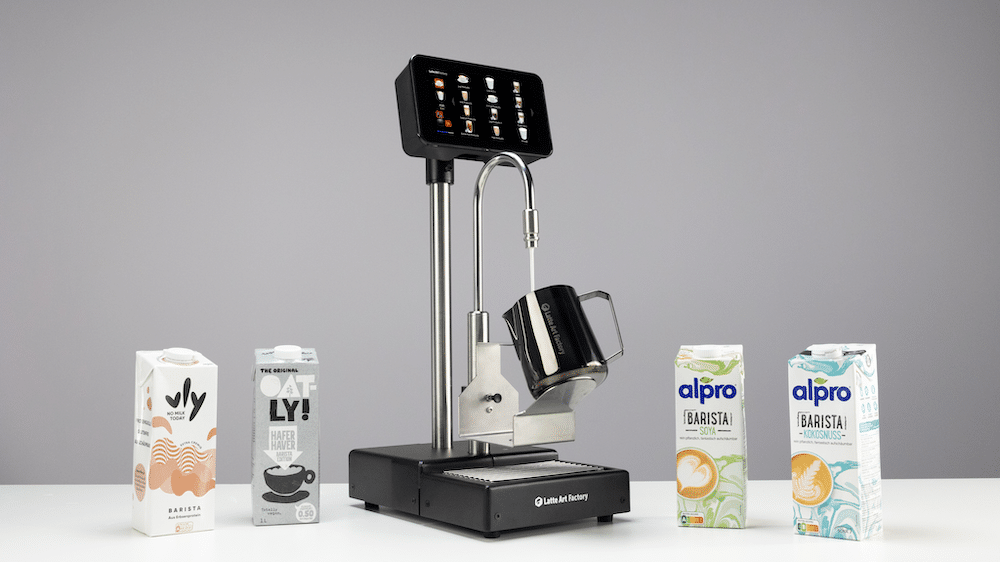 Café owners in Australia are constantly re-evaluating their daily operational needs, while trying to optimise their workflow and keep baristas engaged with customers.
"[Latte Art Factory] creates consistency, no matter the operator! Less wastage and perfectly portion controlled milk means no milk or money being washed down the drain," says Dean Slade of Xtracted.

With the rising costs in wages and the endless range of milk options, Latte Art Factory offers a completely innovative, automatic milk solution with its repetitive delivery of textured, temperature-controlled milk all at the push of a button! It creates consistency, no matter the operator! Less wastage and perfectly portion controlled milk means no milk or money being washed down the drain," adds Dean.
Meet Latte Art Factory at MICE from August 17-19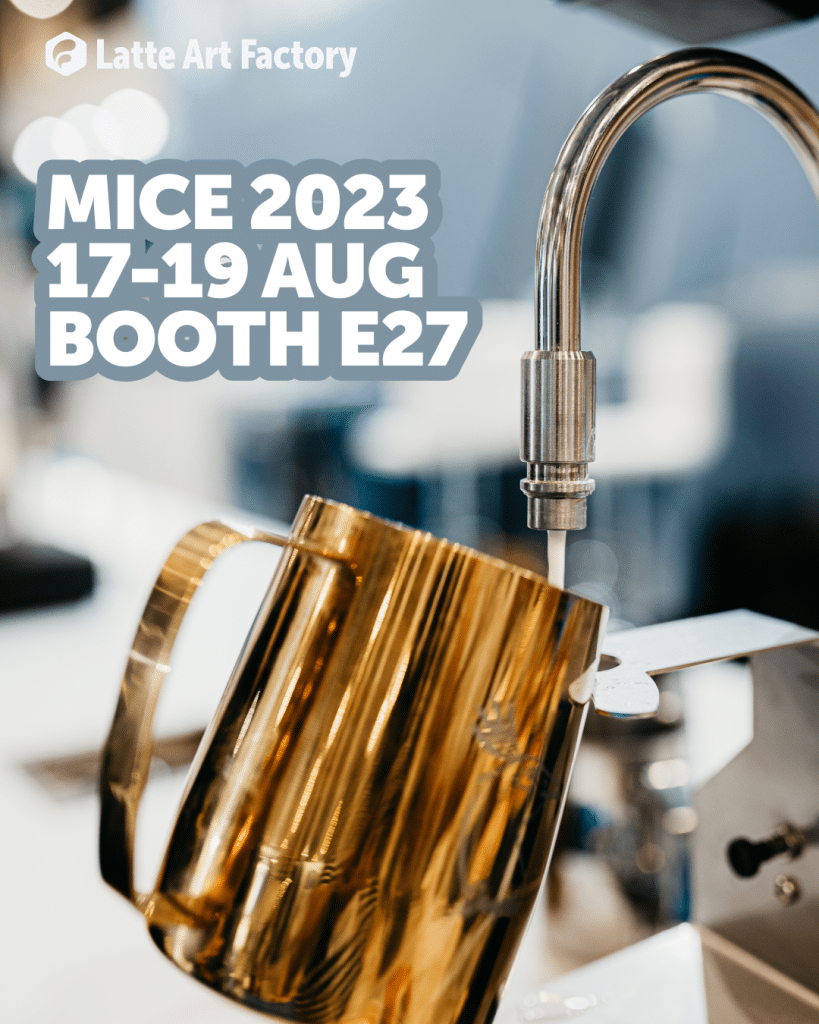 So, get ready to level up your coffee business with Xtracted Espresso Solutions and Latte Art Factory. Catch us at the Melbourne International Coffee Expo from August 17th to 19th at booth E27, where you can see the 3x SCA award-winning Latte Art Factory in action and try the silkiest microfoam for yourself.
About Xtracted Espresso Solutions
Xtracted Espresso Solutions is Australia's largest, independently owned importer of coffee equipment. With a passion for delivering exceptional service and products, Xtracted Espresso Solutions is dedicated to elevating the coffee experience for coffee lovers and café owners alike. The ethos at Xtracted Espresso Solutions is to offer complete, tailored workflow solutions. Visit the Xtracted website for more details. 
About Latte Art Factory by Frank Buna 
Frank Buna is shaping the future of coffee equipment by combining automation and the art of coffee making. As an innovation leader in a dynamic market, Frank Buna is a company to watch. Their LAF Bar Pro automatic milk frothing machine has received recognition for the third time as the best new product from the Specialty Coffee Association, a historic achievement in SCA history. 
Want to learn more about the Latte Art Factory or purchase one for your cafe? Visit the Latte Art Factory website or contact us today.