Latte Art Factory's commitment to delivering intelligent solutions to the coffee industry has been recognized through the Smart Label Host Innovation Award.
Latte Art Factory, the leading automated milk foaming solution, is proud to announce its recent recognition with the Smart Label Innovation Award, organized by Host Milano and Fiera Milano in partnership with POLI.design and sponsored by ADI – the Industrial Design Association.
This prestigious award celebrates innovation excellence within the global HoReCa industry, distinguishing the most intelligent and advanced solutions in the field.
The jury awarded the INNOVATION SMART label to just five products from a pool of 157 based on criteria like functionality, performance, usability, innovation, and user benefits. The LAF Bar Pro won based on its breakthrough technology, providing the utmost value for users.
Latte Art Factory improves the coffee-making process by guaranteeing the finest milk foam quality every time. With precise temperature control and fully customizable settings, it crafts perfect milk textures for any drink, hot or cold, using both dairy and plant-based milk.
The LAF Bar Pro at a glance:
Patented air flow technology creates foam without using steam

Froth 1.5 Liters of milk in 60 seconds

Works with 2 different liquids simultaneously

Create up to 32 unique textures, from liquid to solid

Foam both dairy and plant milks at high quality

Dispense hot and cold milk foam

Create new recipes at the push of a button

Work with high temperature consistency from 4° to 75°C

Patented easy cleaning system for optimal hygiene

Full telemetry for fast remote service
Latte Art Factory's mission is to empower baristas and café owners, enhance the overall coffee experience for customers, and contribute to the evolution of the coffee industry. The company is committed to continuing our journey of innovation and pushing the boundaries of what is possible in the world of coffee.
The Smart Label Host Innovation Award is not just a testament to the cutting-edge features and capabilities of Latte Art Factory, but it also underscores the company's ambition of creating a new standard for milk frothing technology, delivering unparalleled quality, consistency, and efficiency to cafés worldwide.
The team extends its heartfelt gratitude to HOST Milano for recognizing Latte Art Factory's vision for excellence and innovation.
Meet Latte Art Factory at HOST 2023
Host Milano is the world's leading annual show for professional hospitality, which will be held at Fiera Milano from October 13th to 17th.
Latte Art Factory will be exhibiting in Hall 22 Booth K35 / L36 where ten LAF machines will be on display, showing the whole range of possibilities for café owners.
Latte art champions Dhan Tamang and Cabell Tice will also be joining the event and hosting a latte art throwdown where baristas can show off their free pouring skills using freshly foamed milk from Latte Art Factory.
You're all invited!
Make the award-winning LAF Bar Pro yours.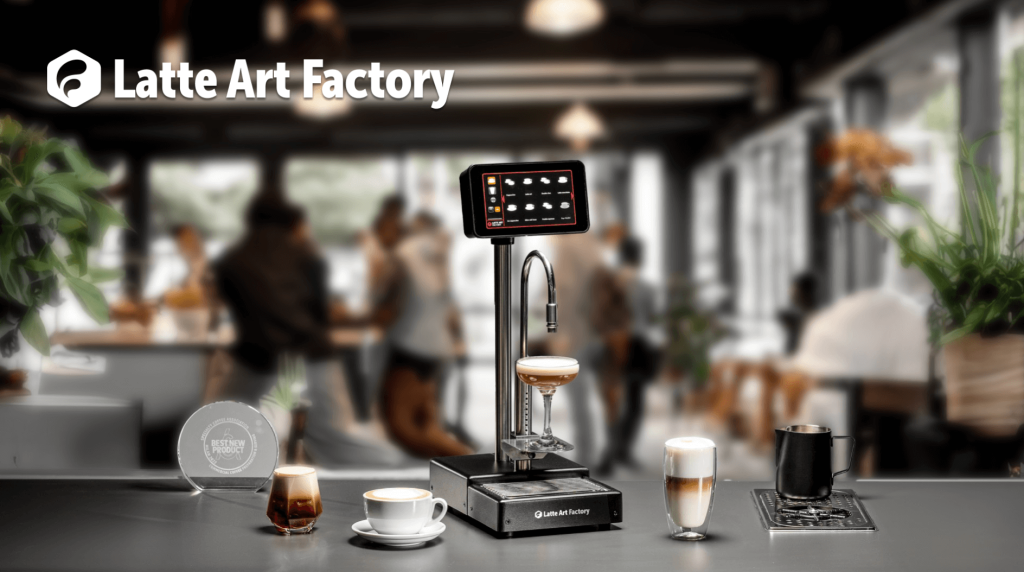 Ready to level-up your business?
Get in touch