Latte Art Factory's innovative milk foaming technology is coming to Taiwan, enhancing the coffee-drinking experience with quick and flawless service for cafés across the country.
HÖVELHOF, GERMANY (30.06.2023) — Latte Art Factory, the milk foaming solution that has made history by winning the coveted SCA Best New Product award three times, is delighted to announce its entry into Taiwan through its partnership with CICA Enterprise Corp. With the expansion of Latte Art Factory's presence in the Asia-Pacific area, this partnership represents a key milestone.
The partnership with CICA Enterprise Corp, a renowned distributor of professional coffee equipment in Taiwan, will allow cafés across Taiwan to experience the cutting-edge technology and exceptional milk frothing capabilities of the Latte Art Factory. By joining forces, CICA Enterprise Corp and Latte Art Factory aim to further elevate the coffee experience and set new standards in milk frothing and delivering a high-quality coffee drink.
"We are very excited to partner with Frank Buna to introduce their breakthrough Latte Art Factory into the Taiwanese market. With Latte Art Factory, we will be able to optimize our professional solutions, helping our customers elevate their coffee business and operation efficiency. Latte Art Factory provides consistent and premium milk quality through an innovative automatic solution. Furthermore, we believe it paths the future of coffee equipment. We are looking forward to growing the business together in Taiwan," said Brian Chen, general manager CICA Enterprise Corp.
The Latte Art Factory is already available at Simple Kaffa in Taipei, a café owned by Berg Wu who won the World Barista Championship in 2016. The café has been awarded the World's Best Coffee Shop in 2019 and 2020, as well as Asia's Best Coffee Shop in 2019 and 2020. CICA and Latte Art Factory aspire to bring the exceptional milk foaming capabilities of Latte Art Factory to more renowned cafés in Taiwan.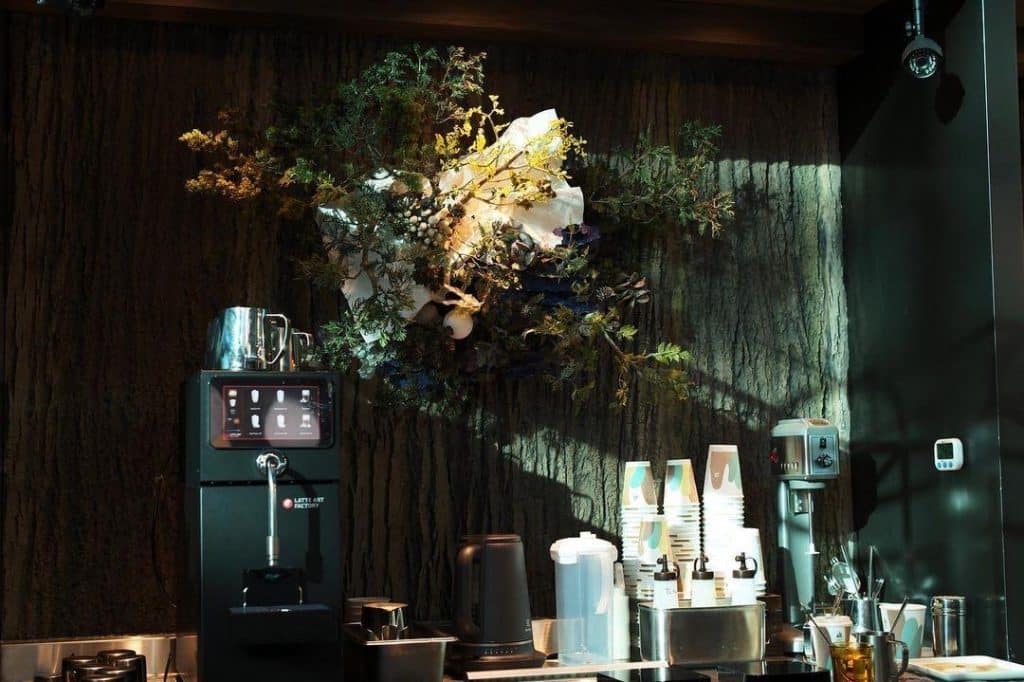 You can see the LAF in Taiwan with CICA at the Taichung Intl Tea and Coffee Show, 7-11 July, and at the Taiwan International Cafe Show in Taipei, 17-20 Nov.
About CICA Enterprise Corp.  
CICA is a 33-year-old professional coffee company, one of the market pioneers to serve coffee business solutions in Taiwan. It is committed to providing total coffee solutions, connecting industry value chain from green bean sourcing, roasting to coffee equipment, post maintenance service and coffee academy education. We are driven by passion, professionalism, innovation, and integration as our core values. Together with our clients, CICA aims to create wonderful coffee experiences, pursue excellence, and build a sustainable corporate. Want to learn more about CICA Enterprise? Visit their website to learn more.
About Latte Art Factory by Frank Buna 
Frank Buna is shaping the future of coffee equipment by combining automation and the art of coffee making. As an innovation leader in a dynamic market, Frank Buna is a company to watch. Their LAF Bar Pro automatic milk-frothing machine has received recognition as the best new product of 2022 and 2023 from the Specialty Coffee Association, an achievement the company sees as validation of its forward-thinking approach.
Want to learn more about the Latte Art Factory or purchase one for your cafe? Visit the Latte Art Factory website or contact us today!